About Us

Hi and thank you for your interest in Teesonme!
We know how much trust you are placing in us when you order products online or custom apparel. I hope this section gives you a sense of where we came from and what we are all about.
The Teesonme story began in January of 2010, when two former college classmates began to formulate plans to start a business about a year after their graduation. Co-founder Marshall Dominguez was currently at work for a tax firm that he felt "didn't have any heart" and was itching to do something more entrepreneurial and meaningful. Meanwhile Todd Whitaker was in the final semester of Graduate school for his Maters in Administration of Justice, and spent the previous summer, researching possible business ventures. After many long nights Todd called Marshall with the idea of a screen-printing company, he knew people who had experience and researched the idea with others who had been in the screen-printing business. 
The two began to research the equipment they would need as well as the other expenses to get the business off the ground. Finally in April 2010 Teesonme began operations and worked on our first shirts and have not looked back since.  During that time Teesonme has experienced a period of rapid growth and expansion, but the one thing that hasn't changed is the effort and heart that each of the owners put into every order; no matter if it's a customer's first order or their tenth, each one is treated like our only customer.
The company has grown drastically in the last year, when we first started we took orders by pen and notepad, went through numerous shirts and gallons of paint until we learned how to print correctly, but despite our early limitations the hard work paid off we managed to do a great job for our customers, and we kept our focus on customer satisfaction as we've grown.  Our product catalog has grown as well, in addition to our hundreds of t-shirt styles and colors, we also offer customizable towels, hats, floor mats, coffee mugs, key chains, and more.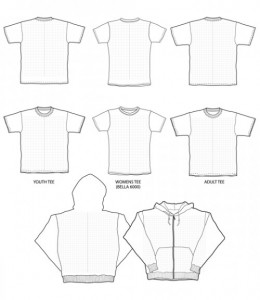 Our customer service goes beyond that of the regular screen-printing company, every order is taken seriously and we understand that our clients are relying on us to come through for them.  We are putting ourselves on the line designing and ordering custom products for a group, event, or business that important to them, and they need to know that we will deliver an awesome product on time.  If we make a mistake maybe one or two people don't get a shirt or receive a shirt that isn't up to our standards, and that's a big deal to us, because its a big deal to you. Its not about numbers its about people.
Thats why we have our "fan photos" section, where customer can send us their pictures with a side note of commentary and we will post it on our website, it allows customers to share fun photos and event photos to celebrate their group spirit.
You would think at the end of the day running a business is about the bottom line but its not, the joy comes from seeing a clients smiling face and hearing how happy they are when they receive their products, because at the end of the day the customer's satisfaction is what makes us happy.